Discover more from Yoga for Diabetes Blog and Newsletter
A newsletter and blog about my life with Type 1 diabetes as a Yogi and Yoga teacher
What can you eat?
Nine days in to 30 days of writing for Diabetes Awareness Month and today's topic is diet.  I can't keep count of the number of times I've been asked, " What can you eat?" It's actually a loaded question because the answer from a person with diabetes would be, "what can't I eat?" As long as we know how many carbs we are ingesting (everything from veggies to fat to protein breaks down into a carbohydrate in the system) we can eat whatever we like based on our insulin to carb ratio. I.e how much insulin is needed per carbohydrate. Do the math and presto every food is available.
But that doesn't mean I choose to eat whatever I want.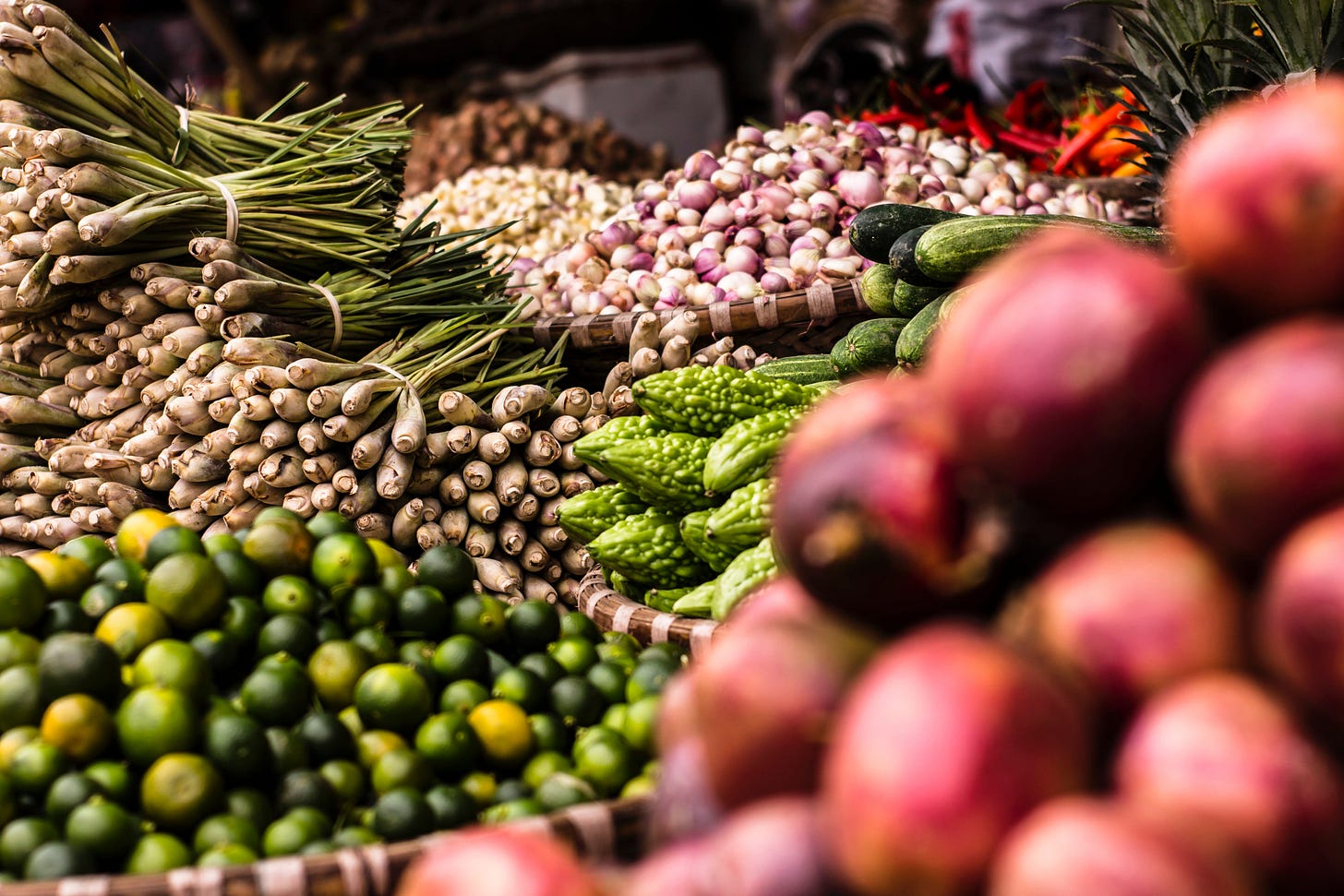 Since I was little I've been a fussy eater. I didn't like green vegetables, any kind of meat,  or corn on the cob. I can remember being at the dinner table and slowly scooting portions of pork chop into a napkin when no one was looking and then excusing myself to hastily flush it down the toilet.
In my late teens I was put on a strict candida diet which meant no dairy, sugar, fruit or fermented foods. Not being a huge fan of animal foods I became a vegan.  My strict diet was hard to maintain during pregnancy so I reluctantly ate fish, chicken and eggs, but as soon as I could I went back to my vegetarian ways.
When I was diagnosed with diabetes in 2008 I had already started eating foods that resonated with my constitution. Being a fire type, pitta in ayurveda, I avoided nightshades and spicy food and instead focussed on cooling foods with sweet, bitter and sour tones, pulses, avocados, whole grains, roasted veggie salads and gut healing protein smoothies. As my initial diagnosis wasn't clear (they weren't sure if it was type 2, type 1 or even diabetes) the only change I made to my diet was to eat low glycemic foods and to add fish, chicken and eggs back in.
At that stage I was eating linseed/soy bread, enjoying oats, quinoa, low carb fruits like blueberries and strawberries and lots of different kinds of veggies, soft cheeses like paneer and ricotta. I still dabbled in eating pasta and pizza as long as there was a good quantity of protein in the mix. I never ate packaged or processed food even if it was a 'healthy' packaged food. I've never been able to deal with fillers and preservatives.
Once my levels became unmanageable my doctor suggested I look at the ketogenic diet. That was in 2013. Keto was just getting popular and having tried everything else bar insulin, I enjoyed the strict discipline of dropping all carbs. At that stage my diet was mainly eggs, some fish and green veggies like chard, zucchini, broccoli, asparagus, fennel, cauliflower, avocado, ghee and the same soft cheeses. My doctor expressed concern that it was too narrow a corridor of foods. So did I, it seemed that blood sugar wasn't my only issue with what I ate, I also had a lot of trouble digesting foods. Later I found out that the pancreas also helps with digestion and that sometimes it doesn't work as well as it should in people living with diabetes. Eating the same foods over and over was actually making me sensitive to the only foods I could tolerate. A never ending cycle.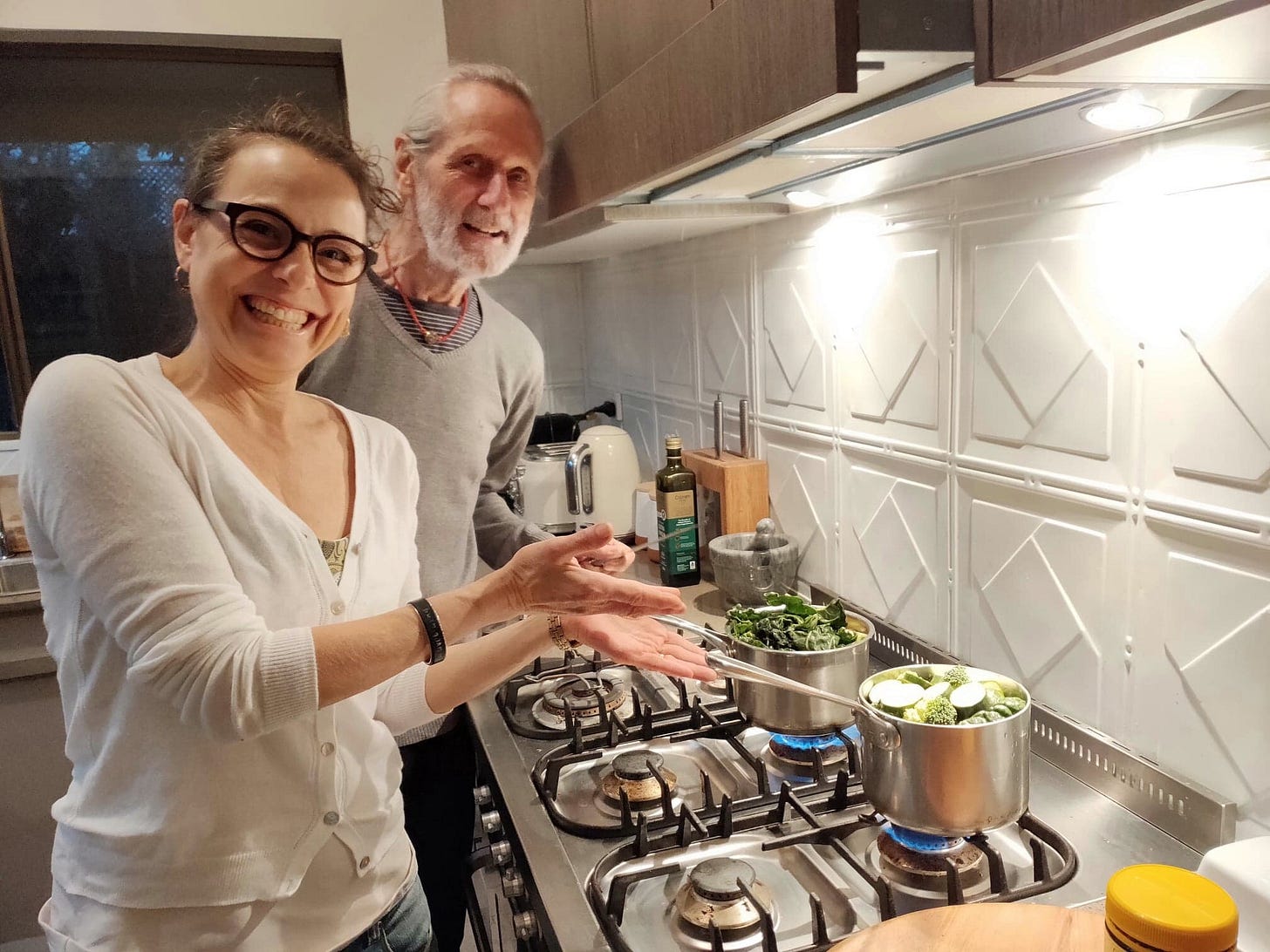 Thank goodness I went on Insulin after a proper diagnosis in 2014. It has opened up my diet to include more foods again, even though I've stuck to a low carb vegetarian diet. It's so much easier to cook the same meals at the same time each day, to take the same amount of insulin and know exactly how my body will respond. My friends wonder why I don't get bored, or ask me if I feel like I'm missing out and my answer is always the same. Eating in a way that keeps me calm and balanced is more important and desirable than the headache of eating something that will later cause blood sugar issues or hinder my digestion.
Whether you live with diabetes or not diet is a very personal thing. The body needs nutritious food. It knows what works, how to process it and what to eliminate. All the intricacies of digestion and assimilation of food are out of our hands. It's up to us to feed the body with nutrient dense foods.
Something I've learned to say to anyone who questions why I eat the way I do is this; "I eat to feel well so I can best serve others to feel well too." 
And that's that...
See you tomorrow
with great respect...