Discover more from Yoga for Diabetes Blog and Newsletter
A newsletter and blog about my life with Type 1 diabetes as a Yogi and Yoga teacher
The serenity prayer
I'm absolutely struck dumb by what's happening at the moment. New year is usually about setting goals in my diabetes management, upping my personal yoga practice and setting out a plan for the year. With my newsfeed and mind consumed with the unbearable tragedy of the bushfire crisis in Australia, the craziness of the presidency in the US and the spectre of the Climate Crisis, yoga is my rock of support.
It was in the aftermath of 9/11 that I learned that having a committed yoga practice could make a difference to how I responded to the crisis at hand. Yes, I made donations and did what I could to help others, but I also recognised I needed to care for myself. As the stress and tension mounted in the weeks and months after 9/11 we had the anthrax scare, the Iraq war and the very real destruction at ground zero. I remember feeling terrified to head out into the throng of NYC to teach. I forced myself to face my fears because I knew that teaching yoga and attending classes would bring me back to set point.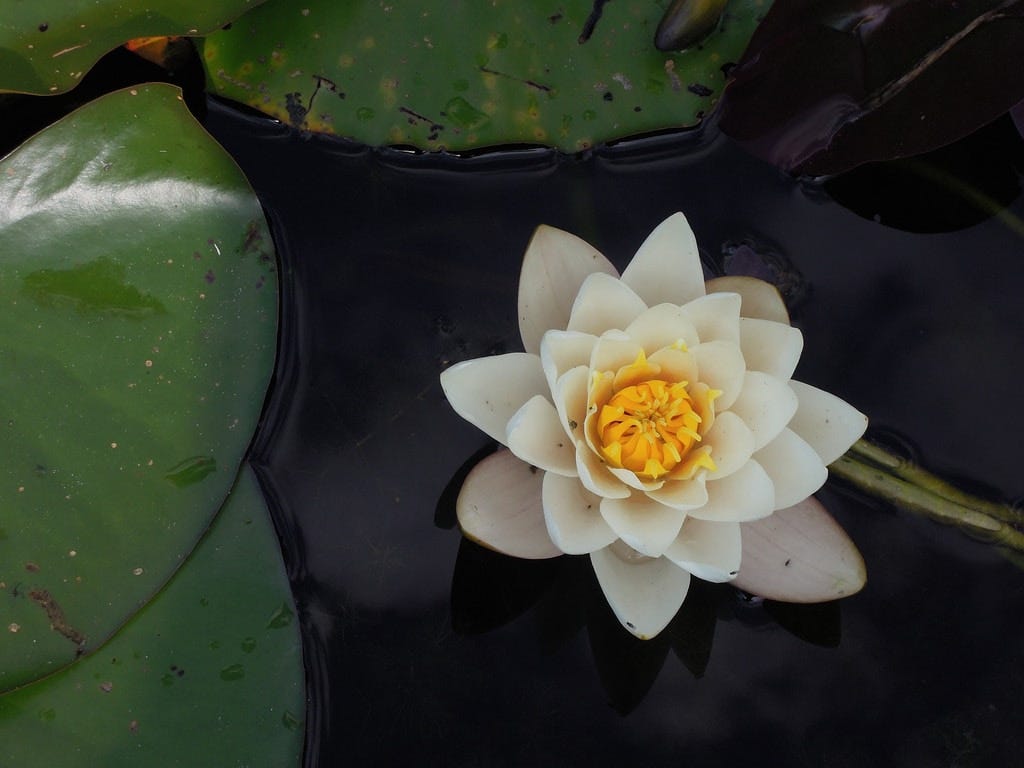 Since that time, I have learned through the deeper teachings of yoga called Atma Vidya that the nature of self is peace. Peace doesn't disappear. I do. I'm the one identifying with the fear, uncertainty and shock.  Yoga helps me to calm down and direct my energy towards what I can do to make a difference. It might be to share on my FB feed an article or story to spread awareness, a physical donation to an organisation, or something as simple and personal as nurturing a seedling in my garden.
Whatever I can do, I need to be calm and grounded to do it. Making decisions out of fear doesn't work. When everything feels completely out of control, and there is no one to turn to for comfort because everyone is in the same circumstances, there is great support in taking responsibility for what can be done.
 "God Grant me the serenity to accept the things I cannot change; courage to change the things I can; and wisdom to know the difference."-serenity prayer
I consider prayer one of those responsibilities, and it's something I work with daily in the form of Bhakti yoga, the yoga of surrender and devotion. Another way I take responsibility is to catch myself in the act of reacting to a situation, thought or circumstance.
This is what enabled me to act in the chaos of 9/11. Instead of dissolving into a puddle I took practical steps to cope with the feeling of overwhelm and devastation. What could I do to get our family home and safe? At the time walking over the 59th street bridge was the answer. Now in the midst of an obvious climate and ecological crisis, with Australia in the limelight, I am determined to do my best to take practical steps to be part of a global shift.
When I got married in the 90's we built our house on an intentional yoga community out of mud bricks. I also built my own composting toilet. We had solar power, rainwater and huge veggie gardens. I had a home birth in water and brought my son up on organic food and a minimum of TV and tech. We spent hours outside in all types of weather. I read to him constantly. We baked and sang and lived very simply.
By Jacob Zinman-Jeanes
Looking back, everything I did in my 20's and 30's was a blessing. I was healthy, grounded and idealistic. Little by little though my idealistic bubble began to burst. We needed to use pesticides to poison alien trees on the property, our solar batteries crashed. It was easier to run our new computer and other electrics on mains power. It was more convenient to have an indoor toilet. Cell phones came into being and we all know how things have changed in the last 20 years.
Our advancement seems to have been our undoing.
Going back to basics, starting a garden again, looking at how we can be more self-sufficient, recycling, reusing, reducing and travelling less are all good places to begin. However, there are still millions and millions of people out there who refuse to change their habits. It's hard not to feel frustrated and helpless. I refuse to let it get me down. Instead I have added them into my responsibility prayers.
"Living one day at a time; enjoying one moment at a time; accepting hardships as the pathway to peace; taking, as He did, this sinful world as it is, not as I would have it; trusting that He will make all things right if I surrender to His Will; that I may be reasonably happy in this life and supremely happy with Him forever in the next. Amen." – Serenity prayer
With great respect….

Please watch this very sad yet beautiful tribute to whats happening in Australia at the moment. You can find out more about how you can help the bushfire crisis here 
[youtube https://www.youtube.com/watch?v=-fLAL5CyHkg&w=600&h=315]