Discover more from Yoga for Diabetes Blog and Newsletter
A newsletter and blog about my life with Type 1 diabetes as a Yogi and Yoga teacher
The Good News
I'm not one to write about the latest news on diabetes. It's not because there aren't amazing new technologies, cures and treatment protocols on the horizon. It's just that I'd rather focus on what's tangible and practical in my personal day to day management. When someone sends me a message with the latest 'cinnamon' cure I find myself ranting about the differences between type 1 and type 2 diabetes and how there is no cure for type 1. There are only useful management protocols that may or may not consistently work. A lot of my friends who were diagnosed years ago were told not to worry because a cure was coming in five years.  More than five years have come and gone and we are all still waiting.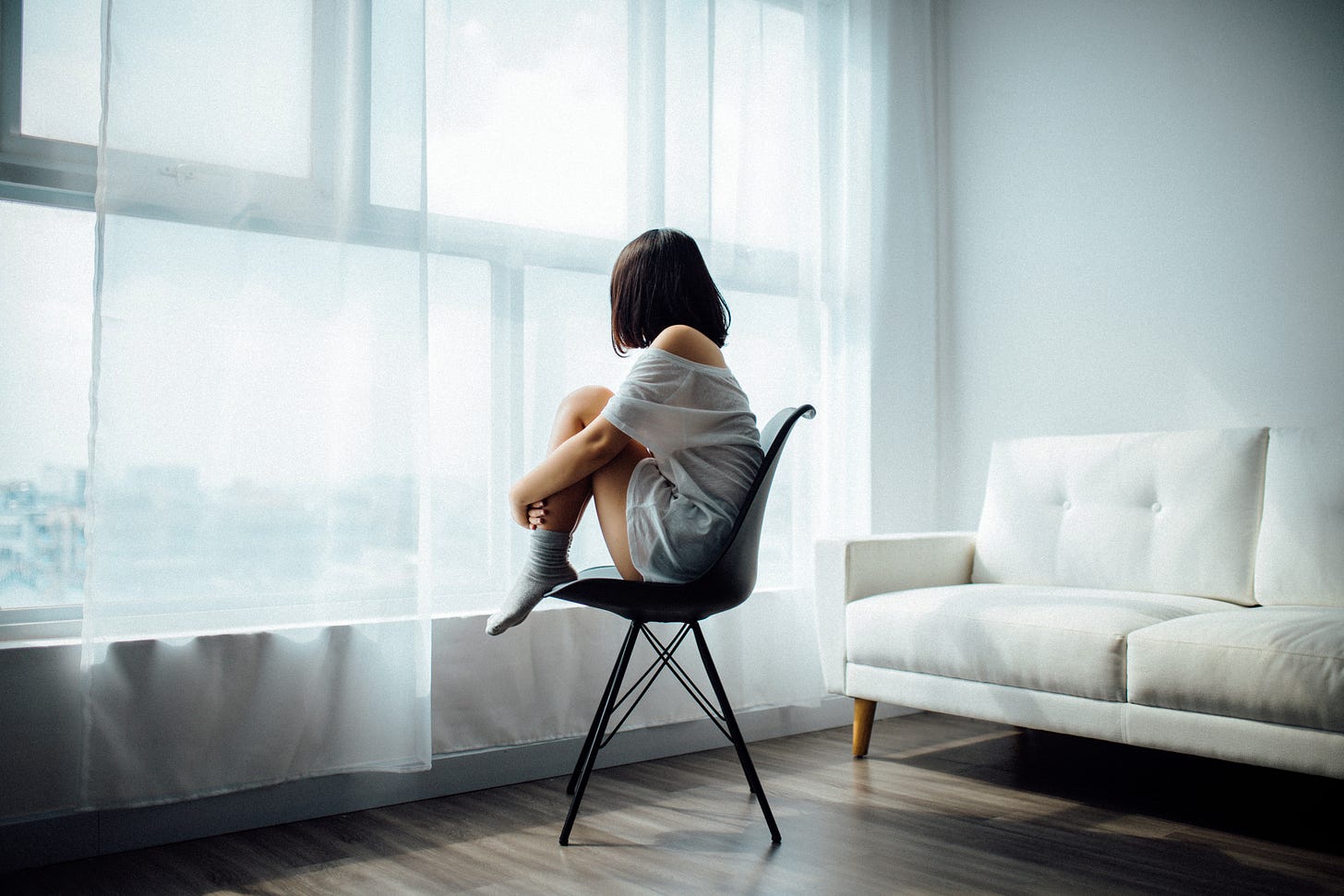 One of the biggest and scariest moments for me was realising that I had a life threatening, incurable disease. I was on the yoga mat in a pose when it dawned on me. I cannot adequately describe that moment. It was a mixture of shock, disbelief, denial and confusion. Coming to terms with that feeling and finding acceptance has been the core of my practice since.  I guess anyone when faced with any kind of diagnosis, or crisis goes through this. That's why community and support are so needed. What I am excited about in the diabetes space is how we can thrive with diabetes. There are some really cool organisations out there to tap into. As a regular contributor to Beyond Type 1 I am inspired by how they raised awareness through brilliant community building campaigns. It isn't just about finding a cure, it's about networking, inspiration and collaboration. Another powerful resource is Diabetes Daily. Daily updates and articles on all types of diabetes, recipes and research and a thriving community, I feel blessed to have so much information and support on tap. In fact, today I received an email from the team at Diabetes Daily about a large study that identifies the habits of successful diabetes management. Compiled by the thrivable insights research panel the study looked at what habits those with optimal glycemic have in common? They surveyed 1,938 people and I'm pretty sure I was one of them.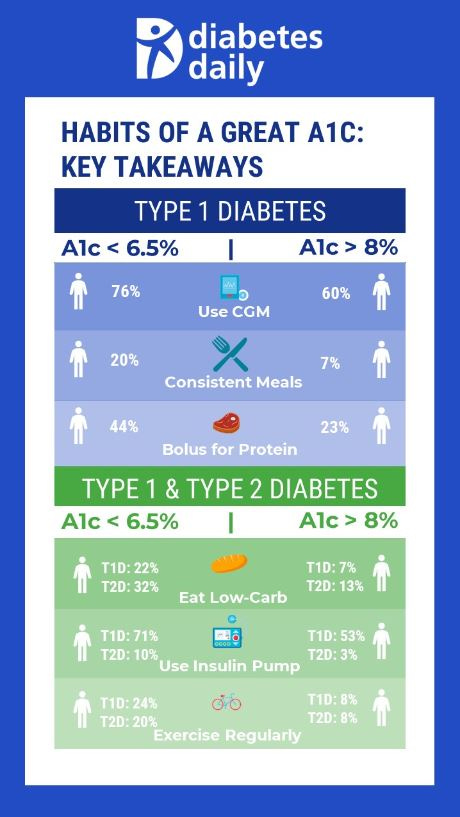 The survey analysis data demonstrated that those with type 1 and type 2 diabetes who have optimal glycemic control are significantly more likely to:
utilize low-carbohydrate diets

use insulin pumps

exercise regularly
Moreover, patients with type 1 diabetes were significantly more likely to:
use a continuous glucose monitor (CGM)

eat consistent meals daily

incorporate the protein content of their meal in calculating their insulin doses
The comprehensive data report was published on October 16, 2019 and can be found here: Habits of a Great A1c Survey Data Report. The lead researcher, Maria Muccioli, Ph.D, is also available for interviews about the findings. 
To me the best way to control my diabetes is a no brainer. I have heard many people in the diabetes space talk about diabetes as carb intolerance. It's not that we shouldn't include carbs its just how much. I find that about 100 carbs per day is my maximum. In my last blog on diet I talked about eating at the same time and roughly the same thing every day. I have also emphasised how important it is to have some way of seeing blood glucose data in real time. The more I know what foods do what, the easier it is to manage my levels . And you know how much I love exercise. Yoga for diabetes is the bomb! That's why I get all nerdy about these kind of studies. The more evidence we have of what enables us to live well with this condition, the more health care providers will come onboard. Believe it or not up until a year or two ago my doctor was still giving me a hard time for my dietary choices. Luckily education around this is shifting. When I personally reflect on how I feel about diabetes management and the resources we have available I feel lucky. When my great grandfather had diabetes, there was no insulin and no education around diabetes. He died of diabetes complications. Ironically my birthday falls on the month and day of his passing. A powerful reminder of how grateful I am to have the education, choices and support to live a long, healthy and happy life with diabetes. Thats the good news! See you tomorrow #NDAM #DiabetesAwarenessMonth with great respect...