Discover more from Yoga for Diabetes Blog and Newsletter
A newsletter and blog about my life with Type 1 diabetes as a Yogi and Yoga teacher
The day I forgot my insulin
Forgetting things is normal. Like forgetting my wallet when I go to the store, or my phone or car keys. It's usually a hassle and requires some unexpected backtracking, but in the scheme of things forgetting stuff is no biggie. But insulin? OMG! Who knew?
Suffice it to say I have never ever forgotten to bring my insulin with me on a trip. No matter how big or small if my outing includes a meal, I put it in my purse and that's that. Until the other day. For some ridiculous reason, I forgot it.
And  I didn't realise I'd forgotten it until we were already miles and miles away.  The morning had run as usual, yoga practice, followed by cooking my lunch, packing it and loading up the car. We were heading to Knysna, a picturesque town on the Garden Route here in South Africa. I'm not sure whether it was distraction, the fact that diabetes wasn't number one on the list that morning or what. Once I realised what had happened there was absolutely no way I could forget. I was freaked out and mildly hysterical. Even though my husband encouraged me not to be.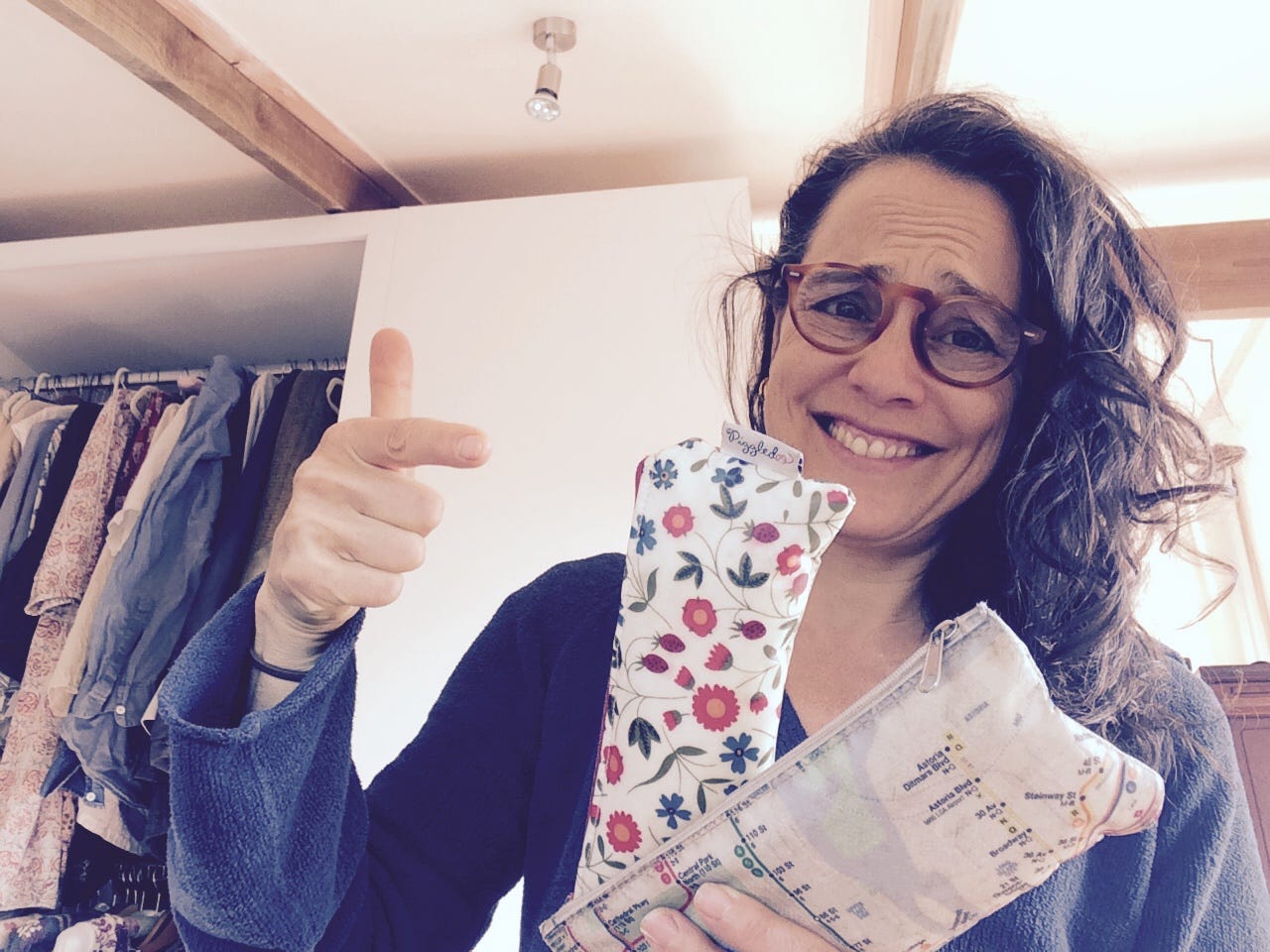 Our purpose driven trip turned into a race against the clock. If I don't eat my lunch around 1.00 pm my blood sugar tanks. I am not sure exactly why, it's either the long acting insulin peaking or my own insulin kicking in. Regardless I eat lunch to stop the drop.
As my blood sugar started to tank my husband suggested I eat my lunch. Nope...can't do that. If I do I'll go high with no way to bring it down for another 2 hours. The only solution was to fast and eat when I could dose. In the meantime I downed a few glucose tabs amidst a grumbling hungry tummy. I also downed my feelings; frustration, anger and fear.
Fasting wasn't a problem, but heading to the local bakery to buy Christmas cake was. As I stood in line looking at all the bakery delights I felt defeated. This has been me now for over 11 years. I don't eat gluten, sugar or dairy because it messes with my levels and my delicate digestion. I don't usually get upset standing in the bakery line, in fact I don't care, but today with a perfectly good lunch sitting in the car, fasting and skirting an endless low I was livid. Why can't I just this once enjoy apple strudel! F...k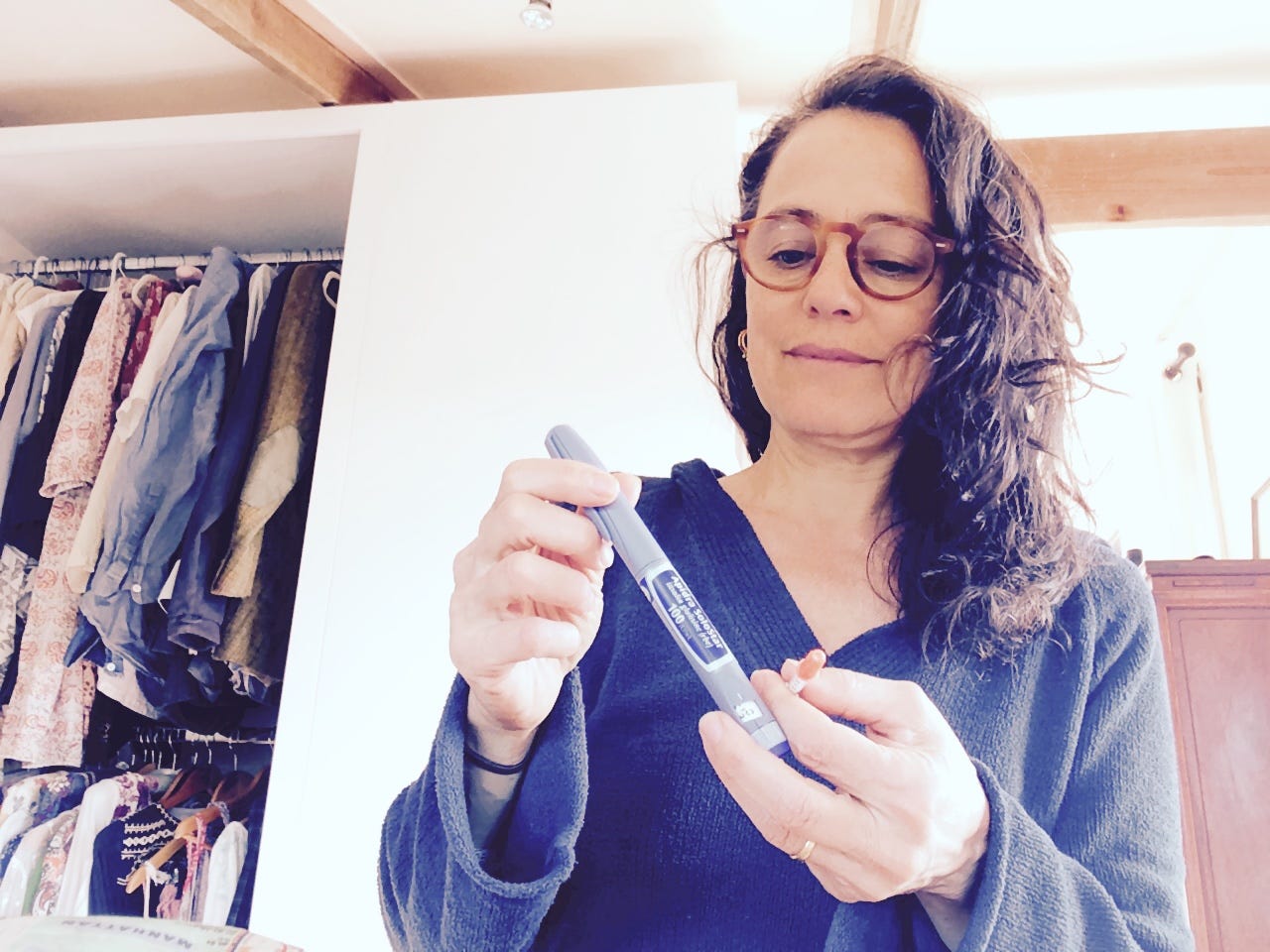 As soon as we got home I ate my lunch. It was 3 pm. I calculated that we could still eat dinner at the normal time so that my schedule wouldn't be too interrupted. Just because I craved normalcy after this hiccup didn't mean it happened. The most annoying thing about a mishap in routine is that I have no idea how it's going to influence anything. It's a total experiment. It's not just the physical stuff that goes topsy turvy, it's my emotional responses.
Despite my efforts to use my go to practices for mental and emotional stability, i.e yoga, breathing, meditation and the teachings of yoga (Atma Vidya), I reacted. After lunch I had a tantrum. It made no sense, it was ugly and probably a result of pent up anxiety.
Reaction sucks. There is absolutely no point in blaming others for enjoying life and doing what they normally do. I could have gone to the chemist and gotten some insulin, I didn't have to fast for the day, I could have stayed in the car rather than gone to the bakery. I could have relaxed and accepted that this sort of stuff happens, people forget stuff, even big stuff. I didn't. It's my style to do things the hard way.
It's been a few days now since my major stuff up and it's been interesting to reflect. I've learned some really valuable lessons.
When travelling always bring insulin. Put it in purse.

Fasting works, but it does have after affects. I ended up struggling with lows for a few days afterwards because it increased my insulin sensitivity

 Stay balanced during a crisis. Don't succumb to hysteria. Put things in perspective

Be kind! Be kind to one's self and others. No one no matter how close knows how it feels to live with diabetes.

Take stock and be grateful! Just 4 hours without access to insulin is nothing compared to someone who can't afford insulin or lives in a  country where access is limited or non existent.

Never ever forget insulin again!
With great respect...